Get to know us!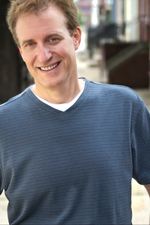 Kevin J. Kearins
Kevin J. Kearins, Producer and Artistic Director since 1982. He has produced more than 75 Mainstage and over 100 children's theatre productions in the Tri-state area. He also has implemented a successful after school theatre program in dozens of schools throughout Westchester County. He has had extensive training, both nationally and in Europe, in all aspects of Voice, Theatre, and Arts Administration. Mr. Kearins holds a Bachelors and Masters in Education/Theatre and is a member of SSDC (the professional national union of Society of Stage Directors & Choreographers.)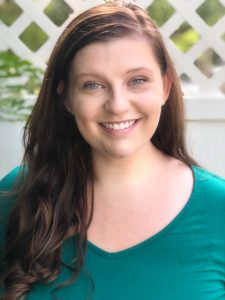 Stephanie Heckmann
Stephanie has been performing with KJK since the summer of 2003 and has been a staff member since 2013. Stephanie is a graduate of the University of Hartford where she received a Bachelor of Science in Elementary and Special Education. Stephanie was the recipient of KJK's Youth Leader Award in 2019. She now teaches 3rd grade in Connecticut but still continues to come back to her home away from home, KJK Theatre Camp.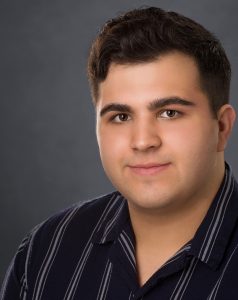 Jordan Singer
Jordan Singer, a NY based actor, director, teacher and choreographer, is thrilled to be entering his 4th year on the KJK team! When not on the phone with Kevin, Jordan spends his time running the theater program at schools all around Westchester County.
Although his performing career has come to an end, acclaimed Tony Award watcher, Jordan can still be seen on Broadway in the audience of his favorite shows. Jordan, was also chosen to be a featured soloist at his 26th Karaoke Birthday Party.
Favorite roles include: Flower (The Tales of Hans Christian Anderson), Chef #2 (Hello Dolly), and Music Director (Annie Jr.)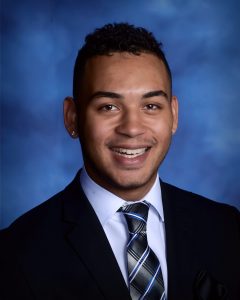 Jayden Hernandez
Jayden has been attending KJK since 2015 in his after-school show of "Sound of Music". Ever since then, he has been apart of KJK casts and joined the KJK staff in 2019. Jayden has been performing since 2014 and some of his favorite roles include Sebastian (The Little Mermaid), Kurt (Heathers: School Edition), Officer Lockstock (Urinetown), and Audrey II (Little Shop of Horrors). He will be attending Worcester State University to study History and Secondary Education. Jayden has always loved returning to his KJK family every year and can't wait to make more memories each year with some new and old friends!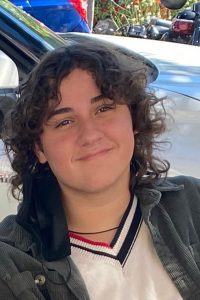 Aidan Murphy
Aidan has been attending KJK since 2014 and has been apart of the staff since 2019. He has done countless shows around westchester with favorite roles including Melchior (Spring Awakening), Bobby Strong (Urinetown) and Kurt and Ram (Heathers: School Edition). He will be attending Temple University to study communications. He has found KJK to be one of the most welcoming and helpful home for theater and loves returning every summer over the last 8 years.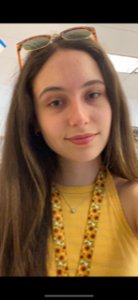 Brianna Ferra
Brianna has been attending KJK since 2015 and has been a staff member since 2019. Some feature roles she's played have been Sandra in "All Shook Up", Tanya in "Mamma Mia", Isir in "Aladdin", and Tracy in "Hairspray". She'll be attending Manhattanville to study Elementary Education in the fall. Brianna loves KJK because of how fun it is. She says: "KJK has such a warm and welcoming environment it feels like a second home. Every experience and memory that I've had from KJK are all great ones. KJK has given me confidence and a major love and appreciation for theater."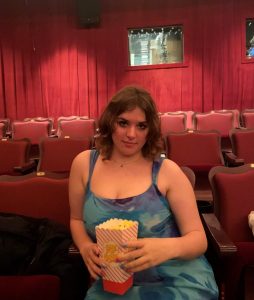 Alice Tinari
Alice has been attending KJK since 2012. She will be attending Pace NYC University in the fall and will be studying with the International Performance Ensemble with a major in directing. She was the drama club president at Yorktown High school and has written and directed two plays, "The Leaves Change" (2022), and "Bound to Him" (2021). She was also the dramaturg for Yorktown High School's production of "Fiddler on the Roof".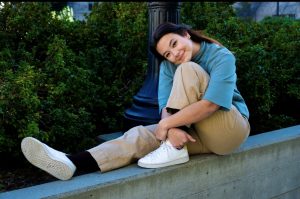 Una McMahon
Una McMahon has been a part of KJK since 2008 when she first attended the summer camp. She joined the KJK staff in 2016. She has been dancing since 2007. She graduated from UC Berkeley with a Bachelors in Economics and Psychology. She also took part in UC Berkeley's ballet company and the [Movement] dance company which featured swing jazz contemporary and open style choreography from 2018-2022. She's ecstatic to work with KJK Productions again.