Get to know us!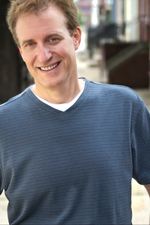 Kevin J. Kearins
Kevin J. Kearins, Producer and Artistic Director since 1982. He has produced more than 75 Mainstage and over 100 children's theatre productions in the Tri-state area. He also has implemented a successful after school theatre program in dozens of schools throughout Westchester County. He has had extensive training, both nationally and in Europe, in all aspects of Voice, Theatre, and Arts Administration. Mr. Kearins holds a Bachelors and Masters in Education/Theatre and is a member of SSDC (the professional national union of Society of Stage Directors & Choreographers.)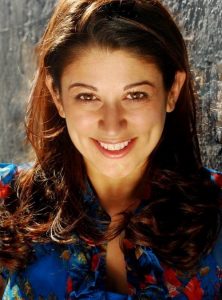 Suzie Hepker
Suzie Hepker is a Teaching Artist living in New York City. Originally from Las Vegas, she attended the University of Northern Colorado where she received a BA in Musical Theatre. After college, she hit the road and saw the country, working with both PBS and Nickelodeon on national tours of Dora the Explorer Live! and Go, Diego, Go Live! Currently she is a Teaching Artist with Disney Theatrical Group, a resident Director/Choreographer/Performer for Oasis USA marketing working with national brands including Peppa Pig, Thomas The Tank Engine and Sesame Street and spends her summers as Drama/Activities Director at Camp Skylemar, in Naples, Maine. She has made it her mission to inspire the next generation musical theatre lovers and performers alike.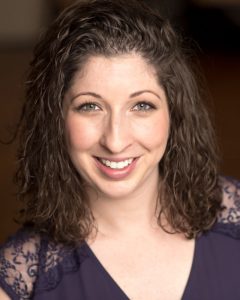 Gina Noto
Gina Noto has directed and choreographed with KJK Productions since 2000 both at camp and in various schools throughout Westchester. As a performer she has appeared in productions throughout Westchester with KJK Productions, White Plains Performing Arts Center and The Hope for Change Foundation, an organization that raises money for breast cancer research through theatrical productions. Some favorite credits include Disney's on the Record, Party Worth Crashing, Songs for a New World, Edges, Company, Little Shop of Horrors, High School Musical and Les Miserables. While performing will always be her first love, she currently spends her days working as a school psychologist in a local High School!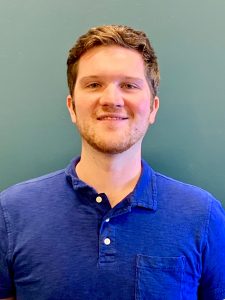 Robert Graham
Robert has been a member of the KJK family since his acclaimed performance as "Big Jule" in GUYS AND DOLLS during the summer of 1999. He started working for the camp in 2005 and served as Productions Manager of the company from 2013-2016. Simultaneously, he started working for the after school program in 2007 - and is still a staff member to this day! Over the last 13 years he has worked with thousands of children at 20+ different schools. Some of Robert's "KJK kids" have gone on to work professionally at the Westchester Broadway Theatre, White Plains Performing Arts Center, and even in School of Rock on Broadway!
Robert is currently a Talent Manager in the legit department at Baker Management. He came here in 2017 after starting as an intern at Dulcina Eisen Associates. His clients work everywhere from cruise ships to Regional Theatre, and National Tours to Broadway, on TV shows such as THE PLOT AGAINST AMERICA, SUCCESSION, and NEW AMSTERDAM, and films like BIG TIME ADOLESCENCE on Hulu and THE NIGHT HOUSE due to hit theatres this fall.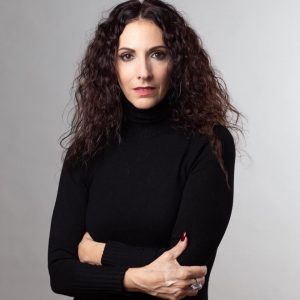 Angela DeCicco
Angela DeCicco discovered singing and a love for theatre at a very young age. She has served the Westchester community as a voice teacher following a career that includes performing in Broadway's "Les Miserables". She has performed Off-Broadway, National Tours and with many Regional theatres. In addition, Angela was a soloist with symphonies in both the US and Europe. Ms. DeCicco has been honored to sing back up for artists such as Hugh Jackman, Mariah Carey, Barry Manilow, Harry Connick, Jr., Vanessa Williams, Gloria Estefan, Stephanie Mills and Broadway stars such as Patti LuPone, Billy Porter, Brian Stokes Mitchell, Liz Callaway, Keala Settle, Kristen Chenoweth, Renee Elise Goldsberry and more! She has also been a member of Broadway Inspirational Voices Gospel choir for over 20 years. Angela is a graduate of SUNY Purchase where she studied opera and majored in Voice and received a BA in Music.
Her desire to teach was influenced by her own extraordinary teachers: Jessie Landsberg, Marianne Challis, and Beverly Myers. Angela focuses on vocal health for all styles of singing including Musical Theatre, Opera, R&B, Pop, Rock, Jazz and Gospel. She works with her students on song interpretation, acting, and performance. She is dedicated to helping singers, dancers and actors of all ages and levels to achieve their individual needs and goals by de- mystifying the act of singing; from basic technique-building for local community and school productions to meeting the challenging demands of an 8-show week and rigorous rehearsal and touring schedules.
Voice lessons help vocalists to increase vocal range, build vocal strength, blend smoothly between head voice and chest voice, achieve mixed voice and belt coordinations, master multiple musical and vocal styles, sing high notes with ease, and most importantly, gain confidence for live, online and video performances.
Angela strives to bring the best out of each student and encourage enjoyment at all levels of singing-from the novice to the professional!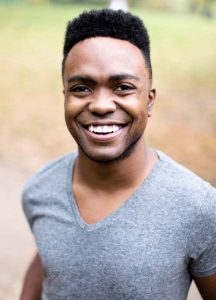 Jason Williams
Jason Williams is a NY based performer most recently seen playing "Jesse" on the Broadway 1st national tour of "A Bronx Tale." This Maryland native and University of Maryland graduate has been performing professionally for the last 15 years in National and International tours including "Dreamgirls" (Little Albert)in South Korea "Madagascar Live!" (Skipper)In the UK and China, and regionally in shows including "Tarzan," "Smokey Joe's Cafe,"and "Chicago."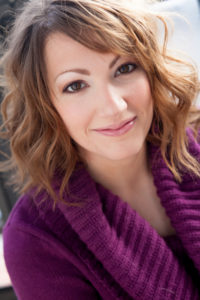 Jacquie Militano
Jacquie Militano is a Jersey-raised/story-crazed actor, director and producer with 10+ years of production, coaching, performing and writing experience in the entertainment and media industries.
After graduating from George Mason University with a BA in Theatre and "Best Actress" honor, she appeared in and collaborated on various contemporary theatre projects with Matthew Corozine Studio Theatre and Primary Stages.
Previously seen performing with Disney Entertainment, at both Walt Disney World and World of Disney NYC in a number of productions including High School Musical Pep Rally, Snow White's Do Si Do, and Pirates in the Big Apple. Continued her Disney career as a DJ for Radio Disney NY, hosting the "Kids Concern Show" on-air and opening various Disney Channel concerts and live events across the tristate.
Jacquie founded her own production company, Q.U. Productions Co., as a place to create and develop original web series and digital media projects. The Anonymous Lives of John & Jane, which Jacquie stars in, is the first of many web series and is now in its 2nd season! The series received press accolades from The Skinny NYC, NetTV Now, and Broadway World.
Beyond Q.U., she grew her producing career as the accomplished Video Producer at CafeMedia. Following she headed up video production as the Senior Video Producer at The Knot Worldwide (formerly XO Group Inc.), leading all video strategy and creation for The Knot and The Bump.
She has directed and taught children's theater with Acting for Young People D.C., Manhattan Movement and Arts Center NY, Applause NY and Paper Mill Playhouse NJ.
Most recently she directed the incredibly talented casts of Edgemont High School's productions of The Mystery of Edwin Drood and Shrek. Her and her one-year-old son can also be found starring in several videos for Babylist! And most importantly, she has been a member of the KJK Productions family since 2007!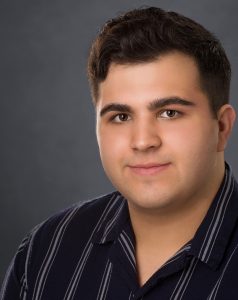 Jordan Singer
Jordan Singer, a NY based actor, director, teacher and choreographer, is thrilled to be entering his 4th year on the KJK team! When not on the phone with Kevin, Jordan spends his time running the theater program at schools all around Westchester County.
Although his performing career has come to an end, acclaimed Tony Award watcher, Jordan can still be seen on Broadway in the audience of his favorite shows. Jordan, was also chosen to be a featured soloist at his 26th Karaoke Birthday Party.
Favorite roles include: Flower (The Tales of Hans Christian Anderson), Chef #2 (Hello Dolly), and Music Director (Annie Jr.)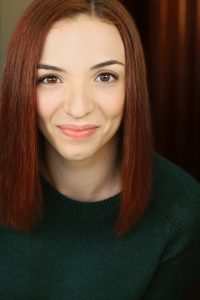 Halle Mastroberadino
Halle Mastroberardino is a performer, choreographer, director, and teacher based in New York. She grew up in Harrison, New York, so she is no stranger to the Westchester Community Theatre scene. Halle received her B.F.A. in Musical Theatre and Minor in Dance from Point Park University. Since graduating, Halle has performed in many shows Off Broadway and regionally throughout the country. Some of her favorite roles include Peggy Sawyer in 42nd Street, Adella in The Little Mermaid, and A Player in Pippin. Halle has cultivated a passion for taking what she's learned on stage and sharing it with the next generation of young performers. She has worked on productions all over the Tri-State Area, with Stepinac High School, New York Performing Arts Center, The Port Chester Council for The Arts, Broadway Workshop, and others. In each project Halle is a part of, she aims to be a leader and to show up with joy and positivity! She is thrilled to be joining the KJK team (especially to be reunited with Kevin, who directed her in shows in elementary school and high school)!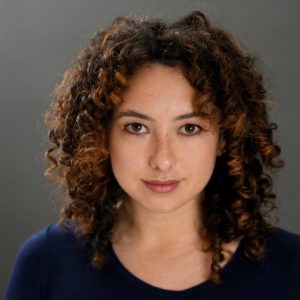 Carlie Zucker
Carlie is very excited to be joining KJK this year. She is a TV/Film Production and Dance graduate from Hofstra University, where she was a member and choreographer for the school's open dance company, transcenDANCE. She is currently a character actor and resident choreographer for Dave's Cast of Characters, Westchester's top children's entertainment company. She has appeared in various productions in the Westchester theatre community, most recently as the dance captain for Priscilla, Queen of the Desert with Harrison Players. Carlie is looking forward to sharing her love of performing with children in an enriching environment. She loves her morning coffee, the Fall, and obsessing over theatre on TikTok.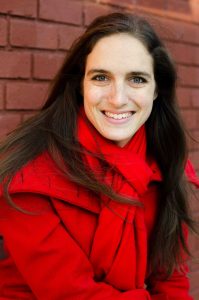 Shoshana Seid-Green
Shoshana Seid-Green is an NYC-based music director, accompanist, vocal coach, and composer with 15+ years of experience at theatres across the country. Recent credits include Fun Home (Barnard University); Hooligans and Convicts! (MD, composer, orchestrator), The Rocky Horror Show, Mamma Mia!, Ghost (Winnipesaukee Playhouse); Saturday Night Fever, Mamma Mia! (Cortland Repertory Theatre); and Always... Patsy Cline (Jean's Playhouse). She has also worked extensively with students around the NYC and Westchester areas, including Footloose and Legally Blonde at White Plains Performing Arts Center. Shoshana is a graduate of the University of California, Irvine.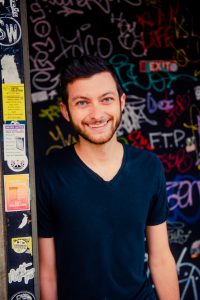 Evan Swanson
Evan Swanson is a professional NYC based pianist and music director. Hailing from Chicago, he attended DePaul University where he studied Jazz Piano with Chicago legend Ron Perrillo. His studies at DePaul also included work in pedagogy, classical piano, baroque ensembles and Alexander technique. After graduating, Evan turned his attention to musical theater making his was as a music director. Notable Chicago credits include Freaky Friday, Little Shop of Horrors, Urinetown, [title of show], Guys and Dolls. Now in NYC, Evan music directs and accompanies around the area. Current collaborations include Metropolitan Community Church, Brilliance the Musical, and Tapestry Unraveled.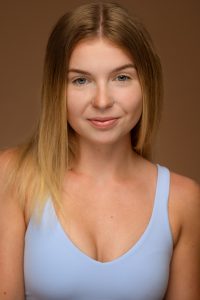 Grace Ruth-Irene Rudd (She/Her)
Grace is a New York City based performer and choreographer. She moved to the Big Apple right out of high school to pursue her dreams. Grace was able to choreograph an Off-Broadway musical called Rathskeller, which was workshopped at the New Ohio Theater and is still currently in the development. She is working on a one woman show about her experiences as a young person in New York City which will raise money for a nonprofit protecting sexual assault survivors. Some of Grace's favorite shows she's been able to perform in include We Will Rock You, The Hunchback of Notre Dame, and Legally Blonde. Grace hopes that her generation will be able to lead the change that is needed in the beautiful art form we call theatre.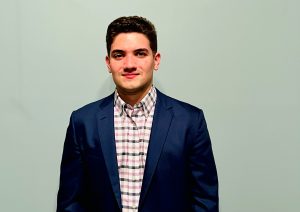 Nick Tinger
Very excited and happy to be working with KJK, Nick Tinger is a Musical Director and Pianist. After graduating from Kennedy Catholic Preparatory School in Somers and completing 2 years at Berklee College of Music, COVID and the pandemic sent him home to seek out new opportunities. He started work at a restaurant in Yorktown Heights where he met Kevin Kearins one night and was asked to start his new journey with KJK. He played as a cocktail pianist at Traveler's Rest during his Junior and Senior year of High School and has played in shows, such as: Cinderella (2016), Sister Act (2016), Beauty and the Beast (2016), The Hunchback of Notre Dame (2017), The Addams Family (2018), Ragtime (2018), Into the Woods (2019), and more. He is also a pianist for the St. Patrick's Church in Yorktown Heights.