Get to know us!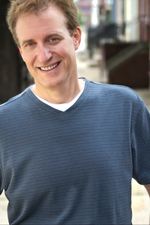 Kevin J. Kearins
Kevin J. Kearins, Producer and Artistic Director since 1982. He has produced more than 75 Mainstage and over 100 children's theatre productions in the Tri-state area. He also has implemented a successful after school theatre program in dozens of schools throughout Westchester County. He has had extensive training, both nationally and in Europe, in all aspects of Voice, Theatre, and Arts Administration. Mr. Kearins holds a Bachelors and Masters in Education/Theatre and is a member of SSDC (the professional national union of Society of Stage Directors & Choreographers.)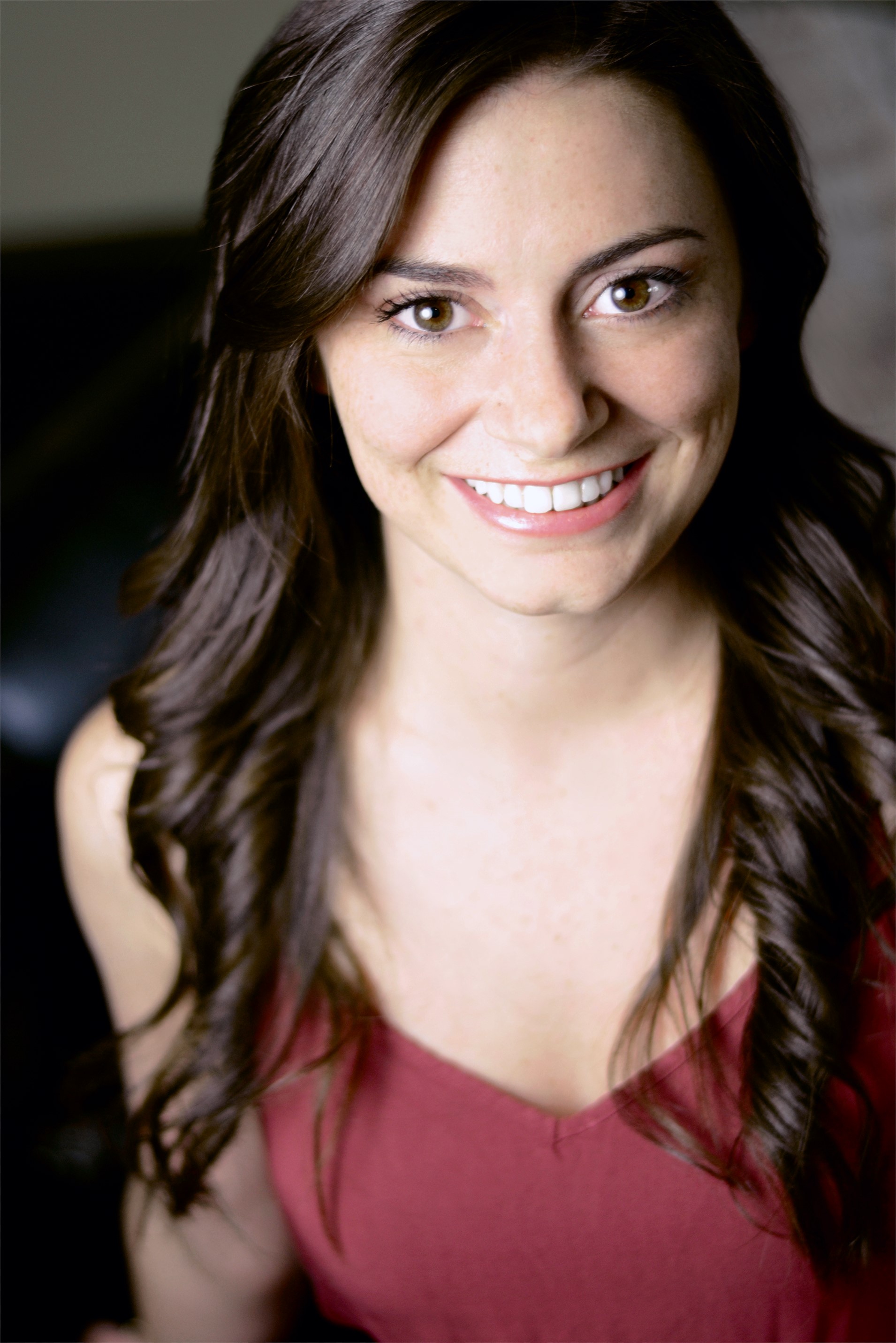 Heather Hsieh
Heather Hsieh (Cavalet) is a New York City based actress who has performed on both stage and screen. She has performed nationally on large-scale touring productions with favorites including Go, Diego, Go Live!, Dora the Explorer Live! with Nickelodeon and as Junie B. Jones on The Stupid Smelly Bus Tour. After graduating high school in Virginia, she attended the American Musical and Dramatic Academy (AMDA) and later completed her Bachelor's at The New School with a concentration in musical theatre and psychology. Musical theatre has always been her greatest passion and she is very excited to be a part of the staff at KJK.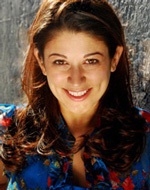 Suzie Hepker
Suzie Hepker is a musical theatre performer living in New York City. Originally from Las Vegas, she attended the University of Northern Colorado where she received a BA in Musical Theatre . After college, she hit the road and saw the country, working with both PBS and Nickelodeon on national tours of Dora the Explorer Live! and Go, Diego, Go Live!. She currently spends her summers in Maine at Camp Skylemar for boys, where she is the Drama Director and Evening Activities Director. She is very excited to bring her enthusiasm and love of musical theatre to the next generation.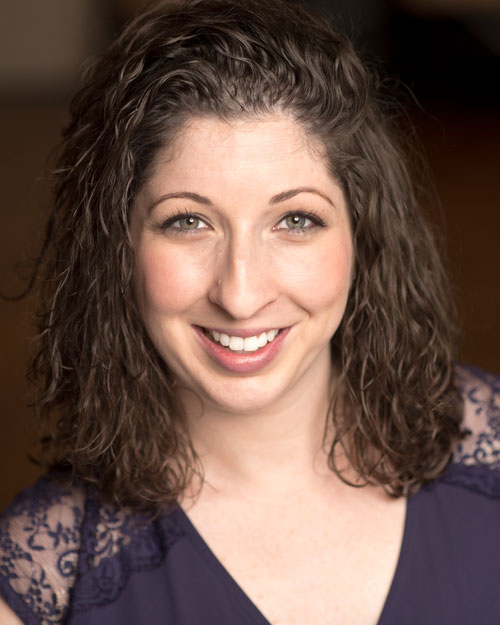 Gina Noto
Gina Noto has directed and choreographed with KJK Productions since 2000 both at camp and in various schools throughout Westchester. As a performer she has appeared in productions throughout Westchester with KJK Productions, White Plains Performing Arts Center and The Hope for Change Foundation, an organization that raises money for breast cancer research through theatrical productions. Some favorite credits include Disney's on the Record, Party Worth Crashing, Songs for a New World, Edges, Company, Little Shop of Horrors, High School Musical and Les Miserables. While performing will always be her first love, she currently spends her days working as a school psychologist in a local High School!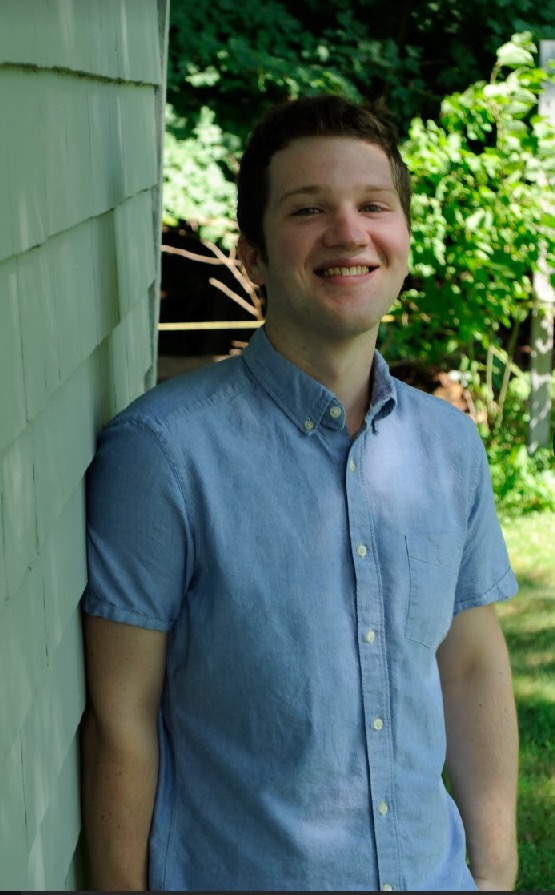 Robert Graham
Robert Graham has directed and choreographed with KJK Productions both at the camp and various schools since 2004. Born and raised in Westchester, Robert first came to the KJK Theatre Camp in 1998, and it was there that he discovered his love of theatre. He has been part of the KJK family ever since, participating in the camps and featured in the main stage productions of Peter Pan and High School Musical. Other favorite credits include Grease, Seussical, The King and I, and Joseph..Dreamcoat at Yorktown Stage, Tommy at the Westchester Broadway Theatre, and the first ever production of Godspell Jr. at the Helen Hayes Theatre.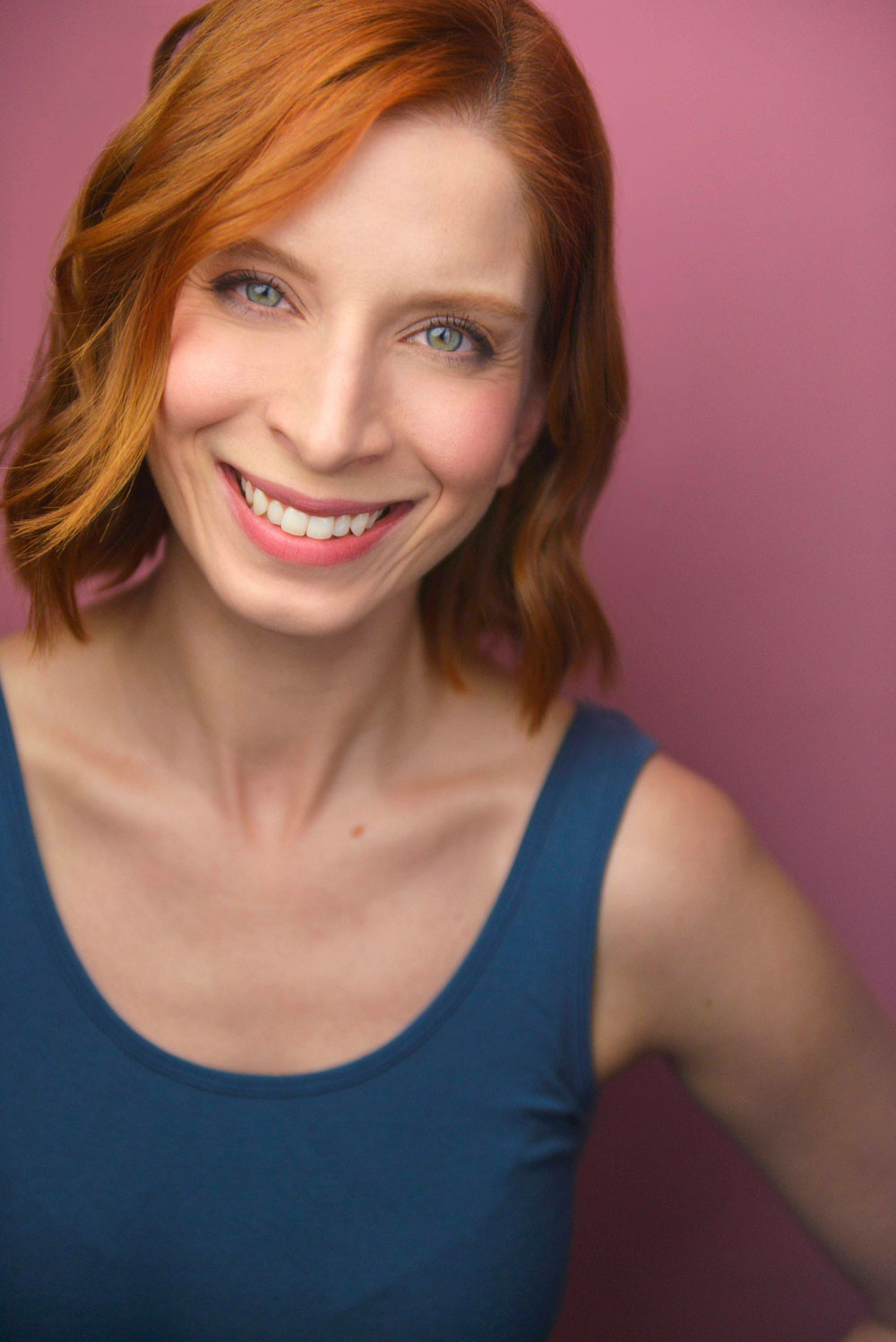 Allison Sheff
Allison started her career as a performer, working in New York and Regional theater, as well as doing an extensive amount of commercial work. She also worked as a Children's Guardian on Broadway, serving as an artistic liaison between professional child actors, the creative team and management on 12 Broadway shows. As a director she has worked in regional theaters acrosss the country and most recently assistant directed the revival of Smokey Joe's Café off-Broadway. Allison has a BA in Theater from UMass Amherst, a certificate in Classical and Contemporary Theater from Guildhall and a certificate in Stage Directing from the Yale School of Drama. She is an associate member of the Society of Stage Directors and Choreographers (SDC) and a member of Actors Equity and SAG-AFTRA.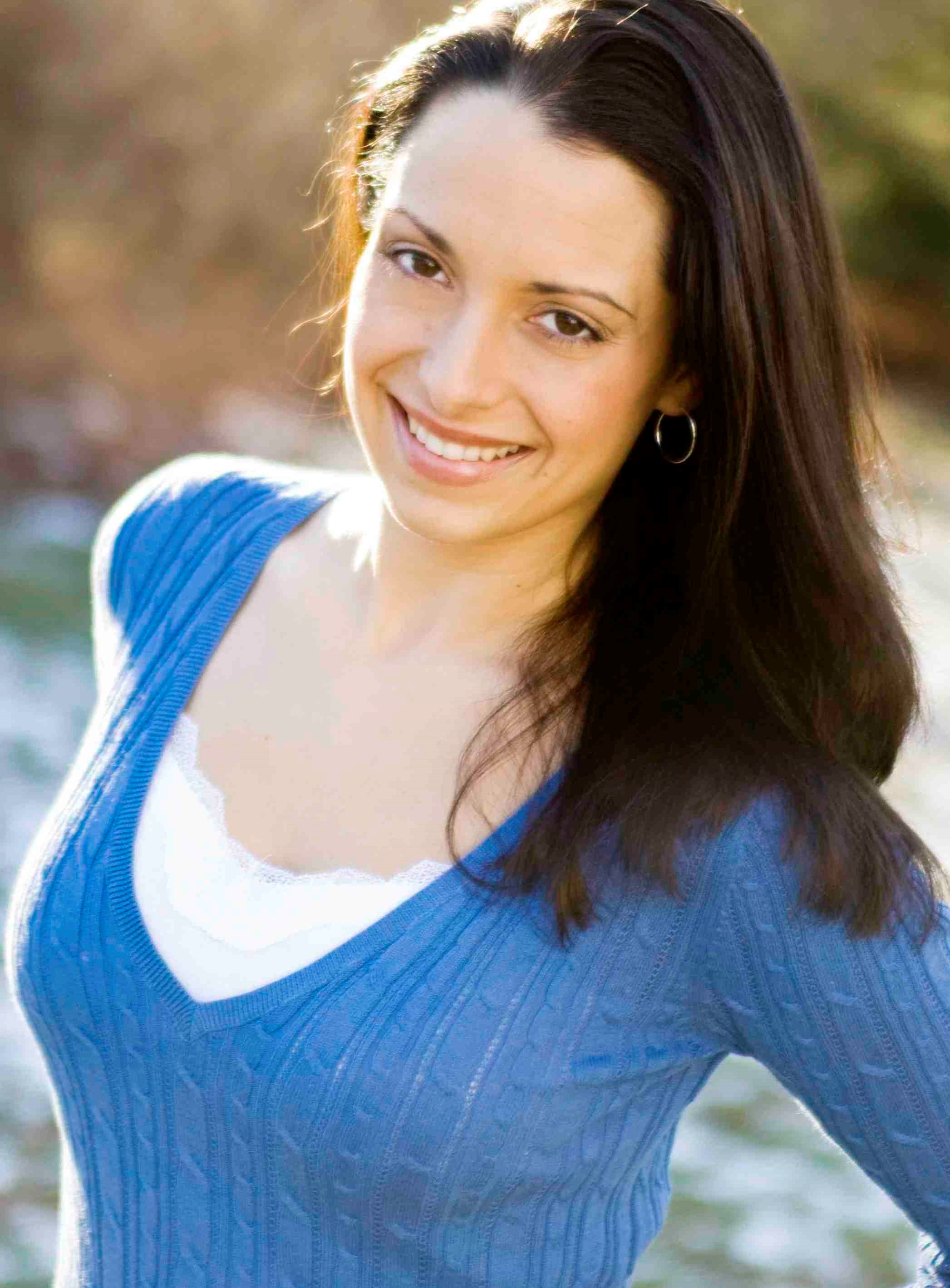 Samantha Northart
Samantha is a graduate of the Cincinnati School for Creative and Performing Arts, where she majored in Musical Theater, Vocal Music, and was a founding member of the ROAR acting company. Over the past several years, she has traveled the world performing and sailing the high seas as the Lead Vocalist on the MV Century, the MS Volendam, and the MS Voyager. Samantha was also Vocalist in the opening cast of Tokyo Disney Sea in Japan. In addition to her international work, Samantha has toured the nation with Theatre IV and Mad River Theater Works and has been seen regionally in many roles including three seasons with the Cincinnati Children's Theatre where she was seen in Aladdin, Noah's Ark, Suessical, Rudolph and as Mulan in Disney's Mulan. A proud member of both Actor's Equity and SAG-Aftra, She has been seen in various project on both the big and small screen including 2 season on The Following with Kevin Bacon. Samantha is incredibly excited to be joining the KJK team and is looking forward to helping to shape the next generation of artists!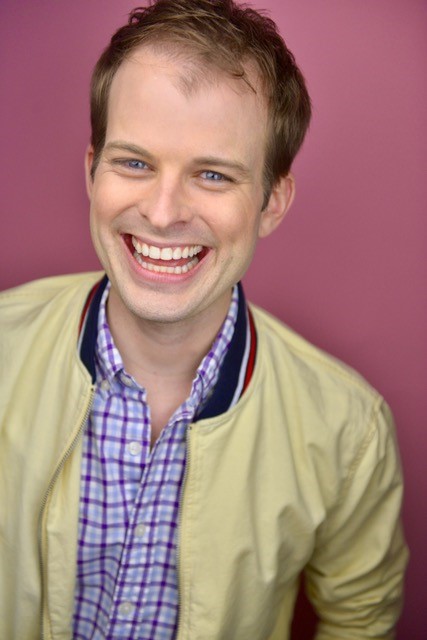 Chris Giordano
Chris been a teaching artist for over nine years. He's currently on the Acting faculty at AMDA and the Producing Director of Theatre Now New York. He has worked with: Inside Broadway, AMDA's High School Summer Conservatory, Camp Broadway, Kidville, The Boys and Girls Club, The Putney School Summer Programs. He's directed Disney's The Little Mermaid Jr. at TexARTS and Seussical Jr. at Brooklyn Acting Lab. As lyricist, and member of BMI, he wrote the jazzy, musical theatre song, "Kristy's Lament (Another Awful Day with the MTA)", sung by Broadway's Kristy Cates, which is available on iTunes. As an actor, some of his credits include the national tours of Broadway Christmas Wonderland and The Berenstain Bears Live! Other selected TYA credits include: The Polar Express Train Ride, Roald Dahl's Willy Wonka as Willy Wonka, Seussical, Disney's High School Musical, and The Commedia Pinocchio. He's a member of the Educational Theatre Association. He holds a M.S.Ed. in Educational Theatre from The City College of New York and a B.F.A. in Musical Theatre and B.A. in Theatre Arts Directing from Pace University.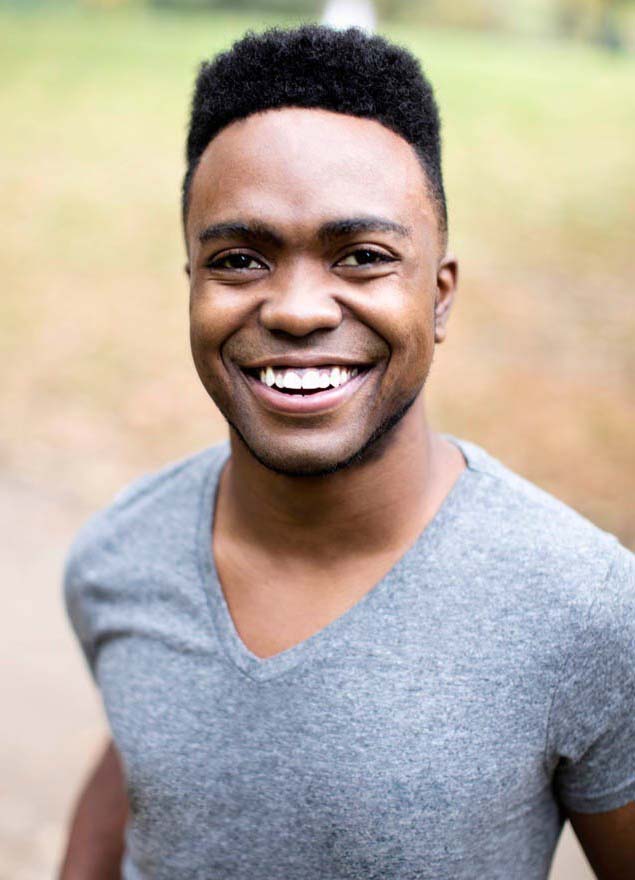 Jason Williams
Jason Williams is a NY based performer most recently seen playing "Jesse" on the Broadway 1st national tour of "A Bronx Tale." This Maryland native and University of Maryland graduate has been performing professionally for the last 15 years in National and International tours including "Dreamgirls" (Little Albert)in South Korea "Madagascar Live!" (Skipper)In the UK and China, and regionally in shows including "Tarzan," "Smokey Joe's Cafe,"and "Chicago."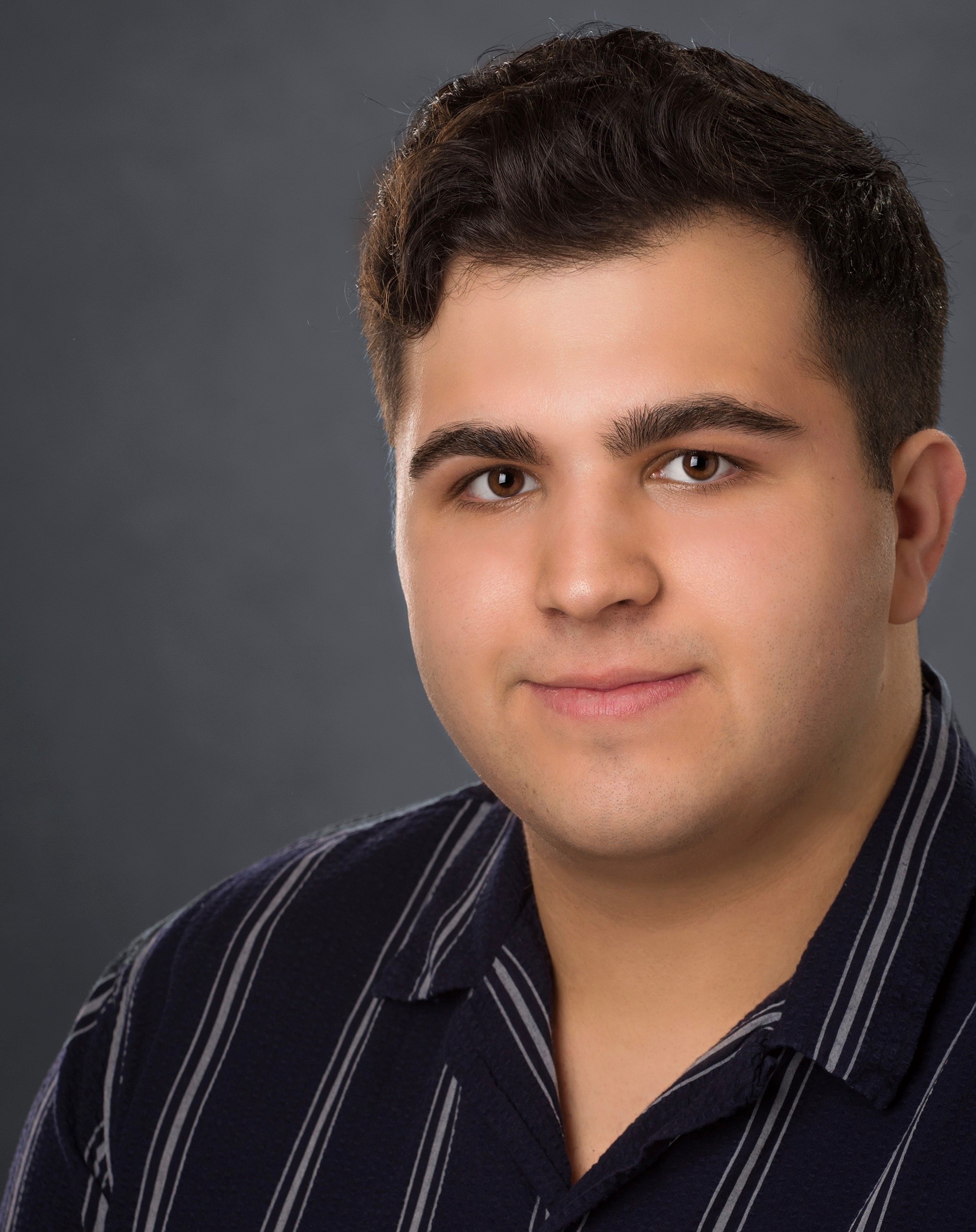 Jordan Singer
Jordan Singer, a NY based actor, director, teacher and choreographer, is thrilled to be joining the KJK team! Jordan studied theater at SUNY Purchase and has performed locally in productions at Clocktower Players and the Port Chester Council for the Arts. He has been teaching and directing at Star Kidz for four years. Favorite roles include, Edna in Hairspray, Cat in the Hat in Seussical and Fester in The Addams Family. Jordan enjoys working with kids year-round as a co-head of theater at Camp Hillard. His choreography can be seen on elementary and middle school stages all over Westchester county and he'll never say no to a good sushi meal.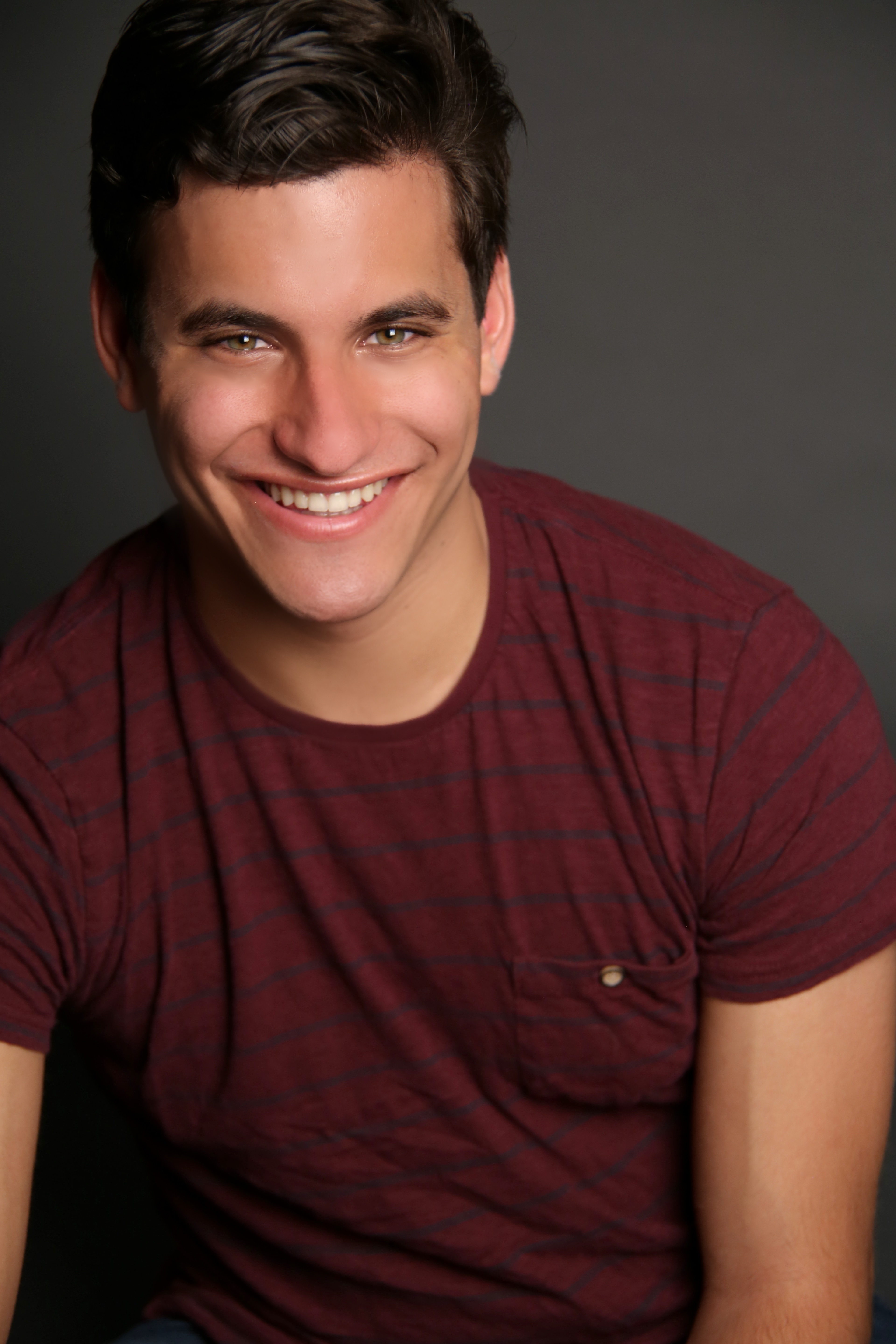 Anthony de Marte
Anthony de Marte began attending KJK Theatre Camp in 2009 and has been a staff member with KJK Productions since 2012. Anthony is a graduate of Muhlenberg College, where he received a Bachelor of Arts in Theatre and Dance. He is also an alumni of the Musical Theatre Dance Program at The School at Jacob's Pillow and the Physical Theatre Training Program at the Accademia dell'Arte. Anthony's choreography has been featured at the Teatro Virignian in Arezzo, Italy and Triskelion Arts in Brooklyn, New York. Favorite performance credits include Elf (Surflight Theatre), West Side Story (Mill Mountain Theatre), and LeFou in Beauty and the Beast (KJK Productions).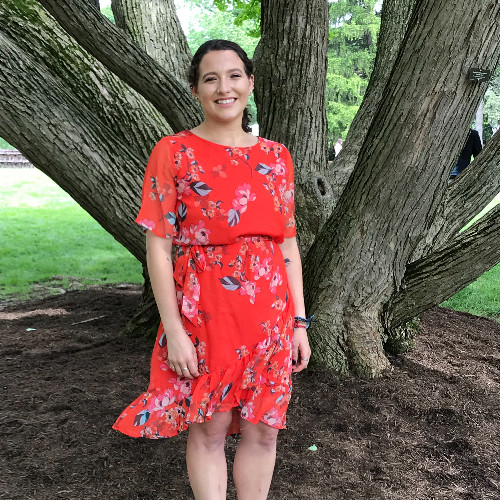 Julie de Marte
Julie de Marte attended KJK Theatre Camp for three years before becoming a staff member in 2012. She holds a Bachelor of Arts in Dance and Arts Administration from Muhlenberg College. As a dancer for the past 18 years, her experience highlights include performing twice at Lincoln Center, attending the 2012 Olympics with her dance company, and performing leading roles in A Midsummers Nights Dream and The Nutcracker.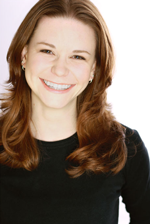 Stephanie Maszle
Stephanie Maszle is a professional voice over artist based in NYC. A graduate of the Ithaca College BFA Musical Theatre program, she has been performing professionally for the past years. Favorite jobs include High School Musical at the Papermill Playhouse in NJ, West Side Story at Beef and Boards Dinner Theatre in IN, and performing with Disney Cruise Line. Stephanie loves working with kids and has taught acting classes at various schools and programs. She has been working with KJK Productions for 7 years and her favorite color is green.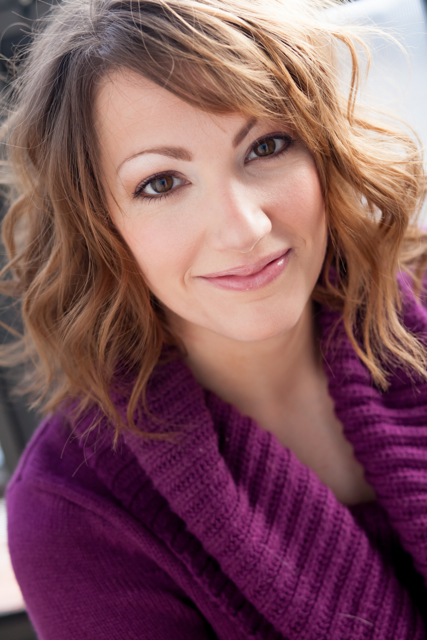 Jacquie Militano
Jacquie Militano is a Jersey raised/theater crazed actress with a contagious obsession for laughter and love for adventure. She graduated from George Mason University with a BA in Theater and Best Actress Honor, after playing in the London theater scene and interning with Primary Stages. Previously seen performing with Disney Entertainment at both Walt Disney World and World of Disney NYC in various productions like High School Musical Pep Rally, Snow White's Do Si Do, and Pirates in the Big Apple. Has taught children's theater with Acting for Young People D.C., Manhattan Movement and Arts Center NY, and Papermill Playhouse NJ. Can currently be seen acting as a DJ with Radio Disney live, as well as hosting AM1560 Radio Disney's "Kids Concern" show.
Ricky Romano
Ricky Romano is proud to be a part of the KJK family. He is an active Music Director, Piano Instructor, and Vocal Coach in the New York Metropolitan Area. Ricky is currently the Music Director of the Off-Broadway revival Ruthless! The Musical at St. Luke's Theatre, working in tandem with it's original author and composer, Joel Paley and Marvin Laird, respectively. He received a bachelor's degree in Music Business and Business Administration from SUNY Potsdam. Other Music Directing credits - Off-Broadway: Ruthless! The Musical (Triad Theatre). Regional: Gypsy (Yorktown Stage), [title of show] (Westchester Sandbox Theater). Collegiate: Into The Woods (SUNY Potsdam MTO), Rent (SUNY Potsdam MTO), Hair (SUNY Potsdam MTO), On The Town (SUNY Potsdam Crane Opera Ensemble).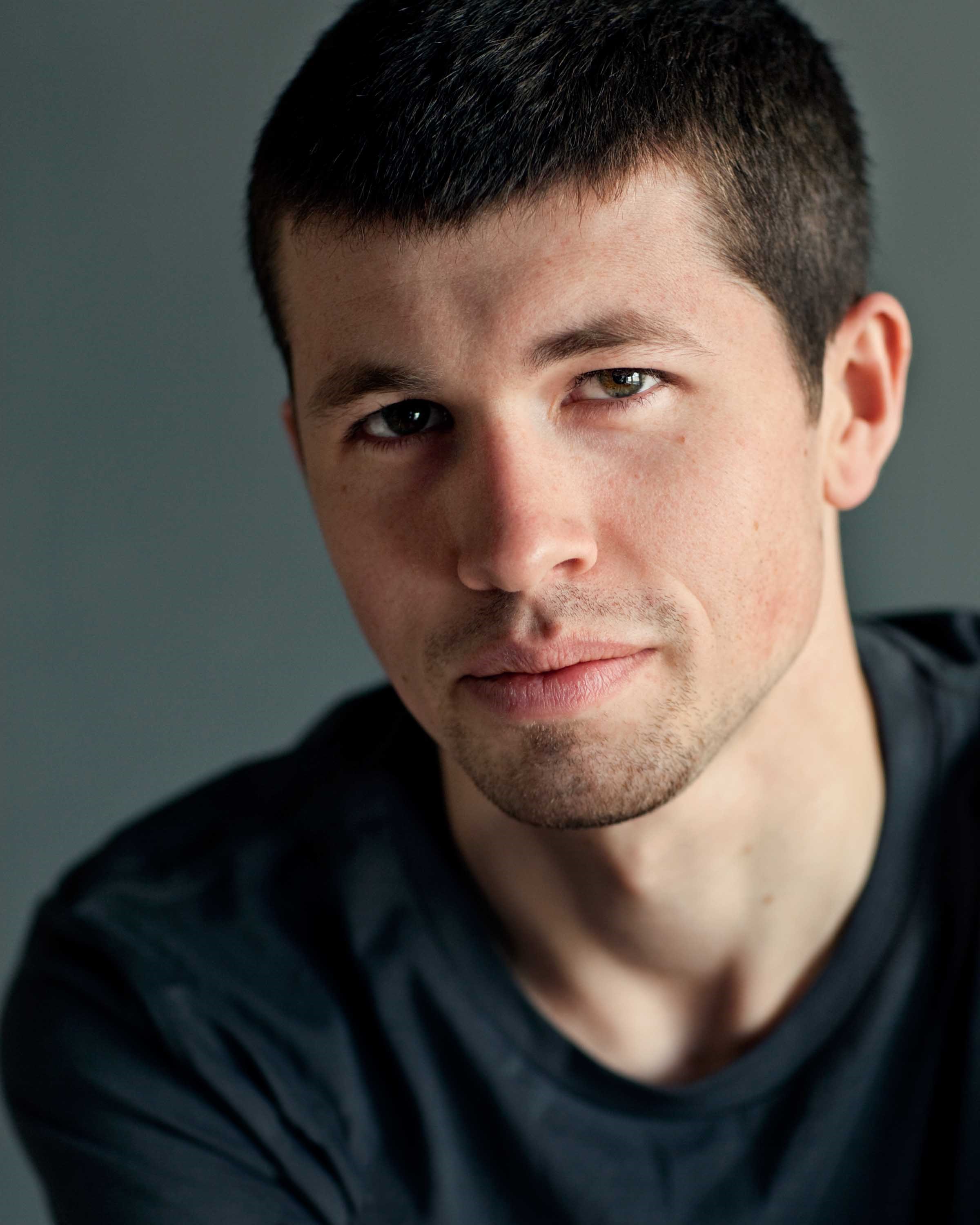 Kevin Quill
Kevin Quill is a music director and audition coach based in New York City. He grew up on Cape Cod, MA and after high school immediately moved to New York. While there he continued to study piano, voice, English Literature and acting with legendary coaches Harold Guskin and later Eric Morris in Los Angeles. He is a proud member of Actors Equity Association and is known for playing actor/musicians. His greatest joy is sharing what he has learned with the next generation.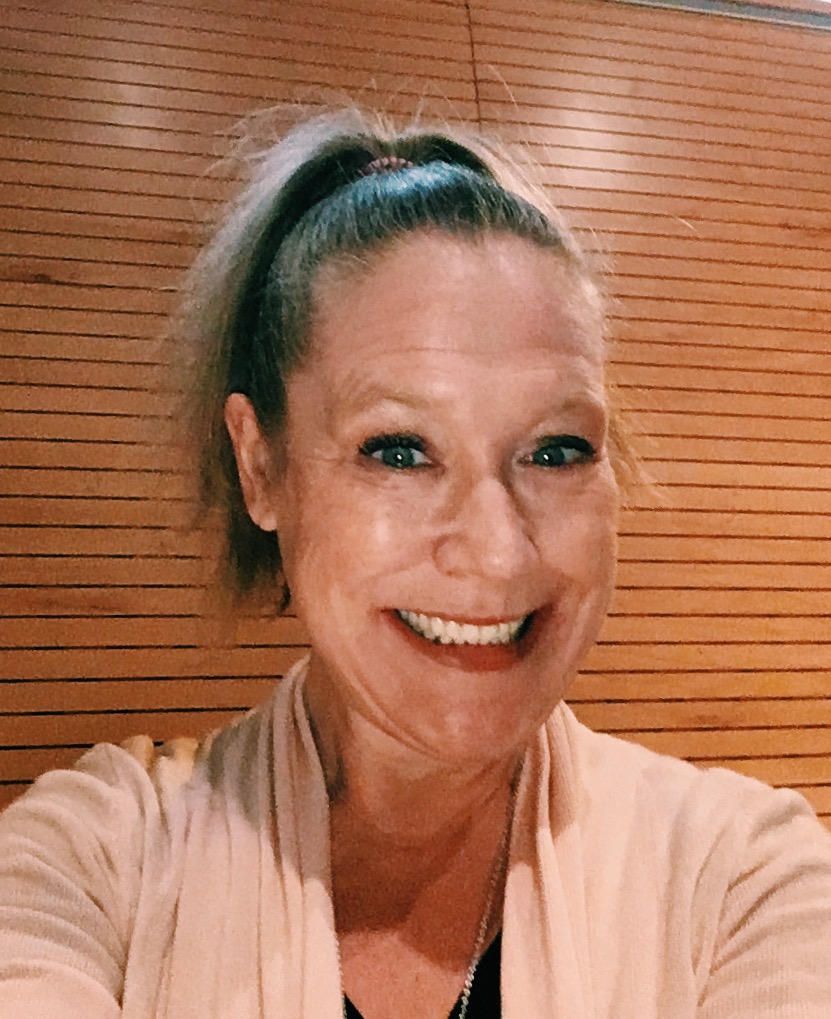 Bethany Porter
A native of Dallas, Texas, Bethany Porter is thrilled to be joining KJK! Active as both a choral and vocal accompanist for many years, she has worked with such notable groups as the Turtle Creek Chorale, the Women's Chorus of Dallas, and the Young People's Chorus of New York, while pursuing her love of musical theater as pianist and/or music director in productions with Dallas-based Theater Three and the Garland Childrens' Theater, Westchester's Playgroup Theater and various high schools throughout the NYC area. Bethany received her Bachelor of Music degree from Trinity University in San Antonio, Texas, where she studied with Andrew Mihalso and Carolyn True, and her Master of Music degree in Collaborative Piano from the Mannes College of Music in New York City, where she studied with Christina Stanescu. In addition, she currently holds the position of Director of Music at St. David's Lutheran Church in Massapequa Park, New York. One of Bethany's greatest loves is helping kids discover the joy and love of music and performing, and watching them grow into strong, confident young artists and people! She currently resides in Manhattan, where she maintains an active performing and coaching schedule.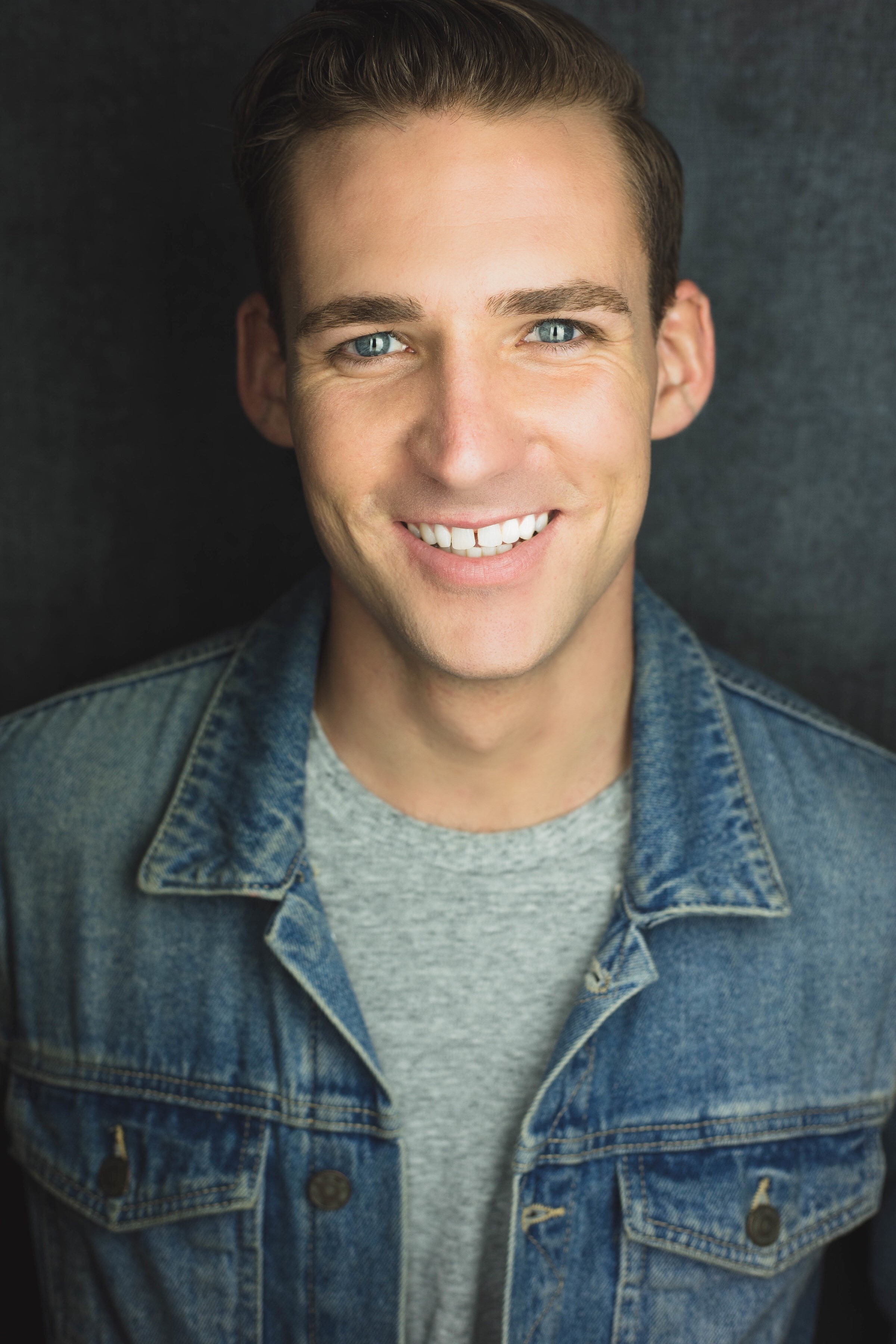 Barnaby Reiter
Originally from Melbourne Australia Barnaby is a 2014 graduate of the Victorian College of the Arts: BFA Music Theatre.
Soon after moving to New York in early 2019 Barnaby made his U.S debut in the National Tour of Jersey Boys as Bob Crewe (u/s Bob Gaudio) and prior to that spent two years starring as Doody in the Australasian tour of Grease. Previous on-stage credits include: Hairspray - The Big Fat Arena Spectacular (Fender/ Understudy Link) Disney's Beauty and the Beast (Dir. Grace Barnes), Spring Awakening (Melbourne Premiere and Season 5 of The Voice Australia.
Barnaby has also had great success as a writer and composer with his musical-comedy Suitcases, Baggage & other Synonyms having sell out seasons in the Melbourne Cabaret, Fringe and International Comedy Festivals.
Barnaby is also a passionate and sought after vocal couch and repetiture with students world wide in major musicals, T.V series and recording work.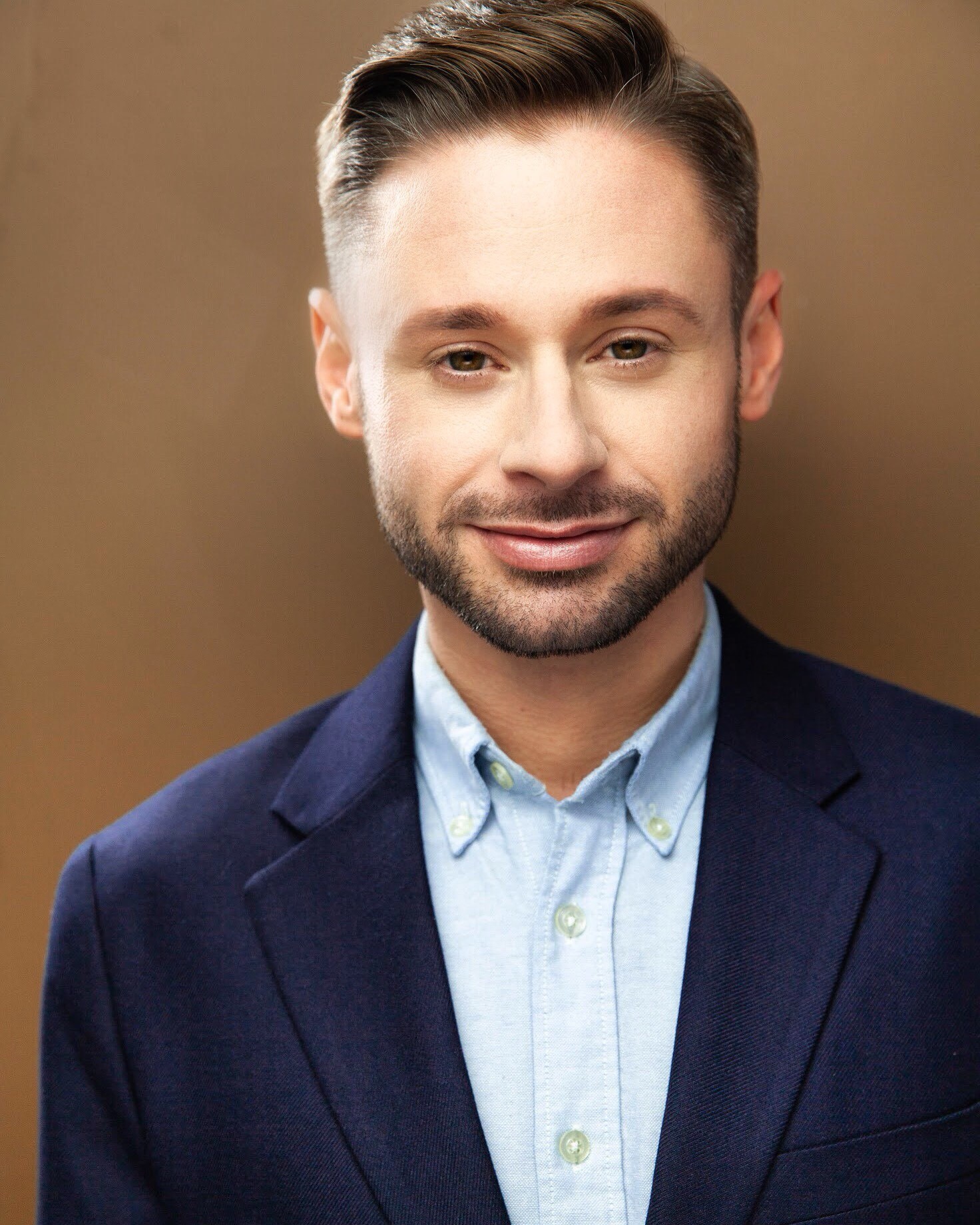 Dan Cake
Dan is so happy to be a part of KJK's team! A professional accompanist and pianist in NYC, he is also a working actor and singer. Dan just returned from traveling the world singing with Aida cruise line. Favorite destinations include Norway, Iceland, Greenland, and Corsica. A graduate of the Hartt School for Music Theatre, Dan has been playing piano and performing since a young age and always finds joy in teaching kids because they remind you of the important things in life: friendship and snacks.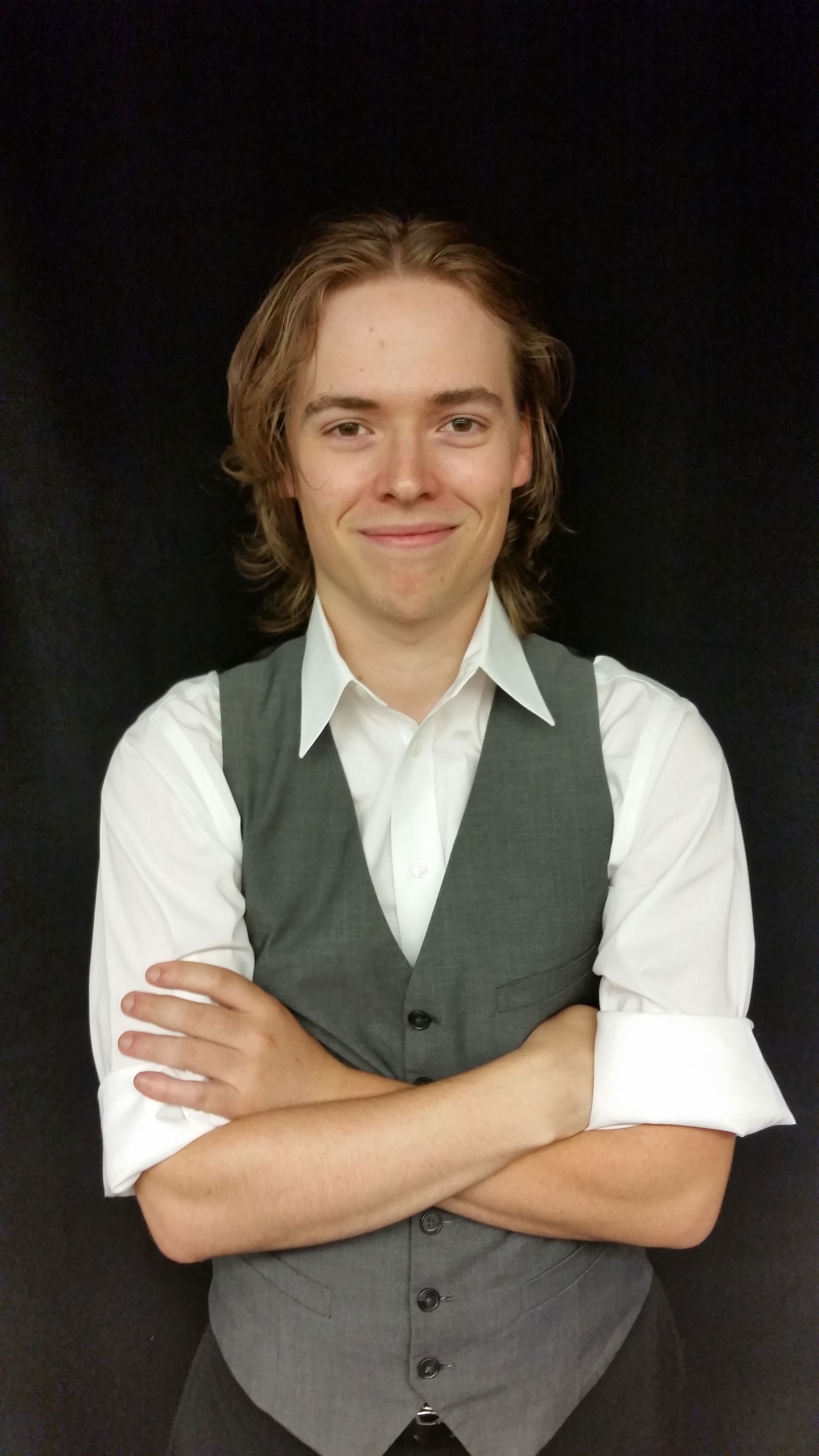 Jacob Minter
Jacob Minter is a composer and musical agitator originally from central Vermont. After completing a Bachelor of Music from Ithaca College, he was the composer, band leader and music director for the off-Broadway production Gaybraham Lincoln: The Musical, and has scored several nationally recognized short films (Confidence, The Art of Adjustment, Salty Corn). Currently Jacob has been serving residencies across Europe. With RaumArs in Finland, he and local students developed a bilingual musical (Sea Life/Merielämää) about climate change in the Baltic Sea, and on the Slovak/Hungarian border he and local artists created a thematic Slovak/Hungarian choral piece derived from historical and contemporary poetry. He plays a variety of instruments you have never heard of, is jealous of how much better singers kids these days are, and will continue to do musical theater until he drops.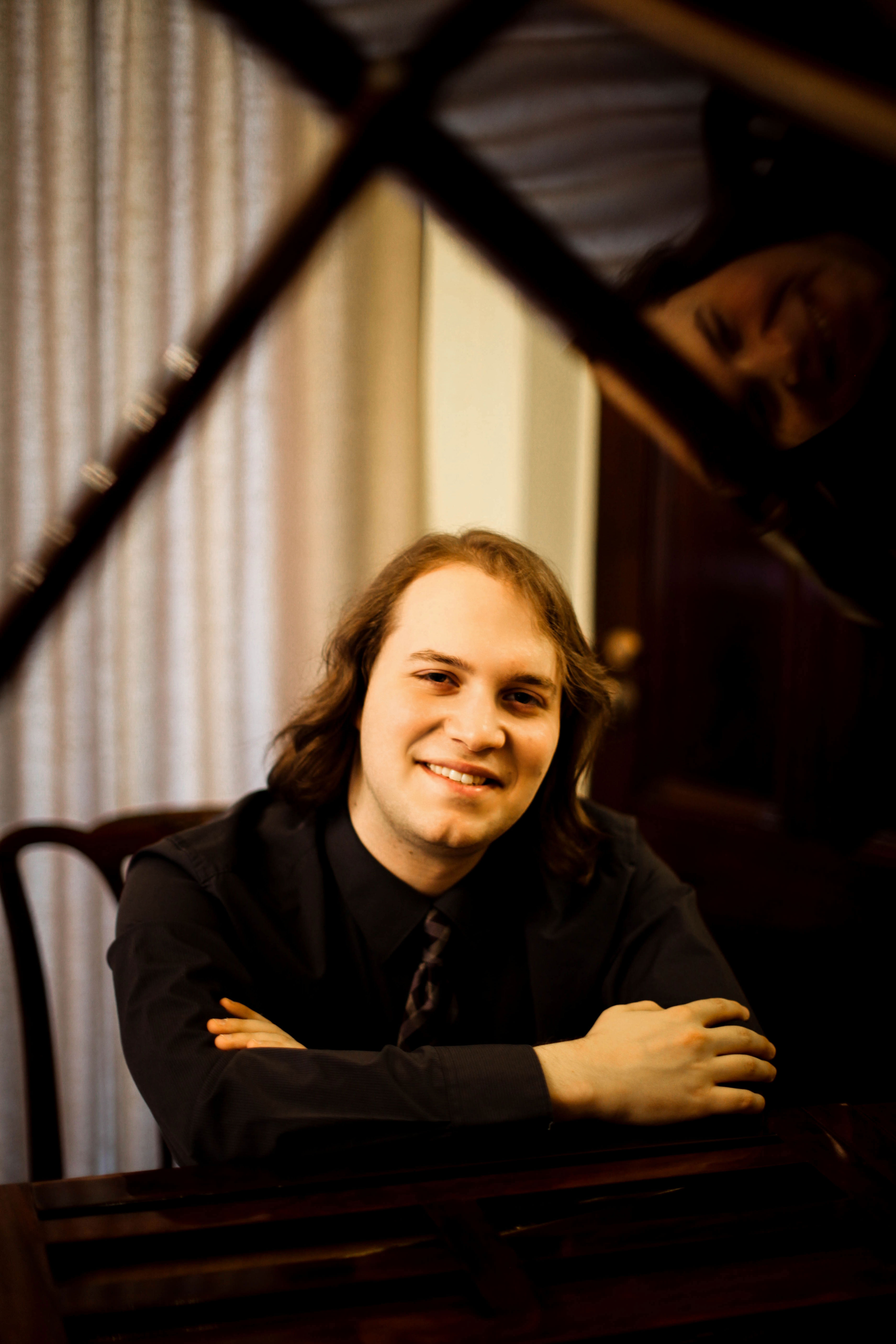 Will Rich
Will Rich is a pianist, music director, and educator from New City, NY. A graduate of the Eastman School of Music, he has music directed numerous school, youth, community, and regional theater productions throughout Rockland and Westchester counties. A classically trained pianist with an extensive background in musical theater and jazz, he teaches piano and voice lessons in Rockland in addition to performing and accompanying locally. He is currently pursuing a masters in collaborative piano at SUNY Fredonia.